Marine Professionals Helping you stay alert
Safety devices for the Boating and Marina industry
Marine Professionals Helping you stay alert
Safety devices for the Boating and Marina industry
Marine Professionals Helping you stay alert
Safety devices for the Boating and Marina industry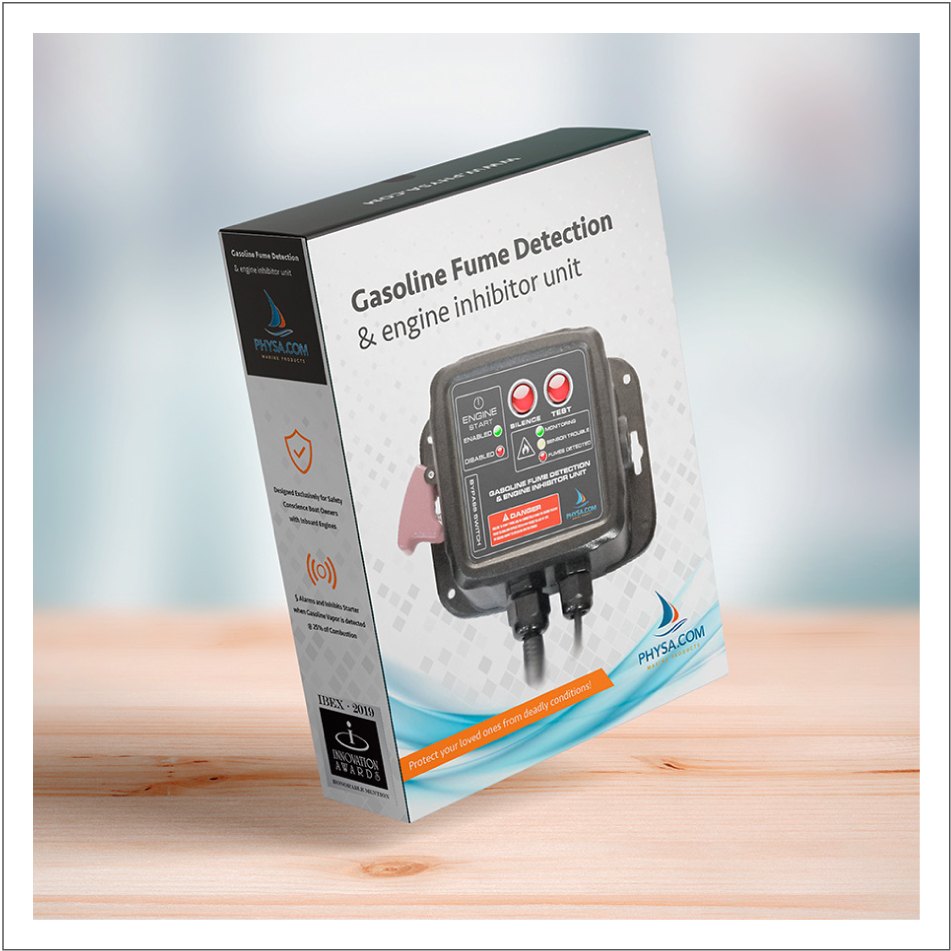 Why You Need Gasoline Fume Detection
A common misconception is that an inboard boat's bilge blower will eliminate dangerous vapors prior to starting a gasoline engine. The blower doesn't always eliminate the risk of combustion since fuel leaks can create additional fumes as quickly as the blower is able to remove them. For your loved one's protection and peace of mind, we built a gasoline fume detection product that senses excessive levels of gasoline fumes…provides an audible alarm and automatically inhibits the engine's engine start circuit, protecting lives and property.
Engine Inhibitor Unit (EIU)
Meets Ignition Protection requirements as per U.S. Coast Guard, ISO and SAE
Meets Marine Vibration & Shock resistance tests per FM 5600/UL 2166
Works exclusively with the FS-T01-S Gasoline Fume sensor
Audible alarm and Starter inhibit if gasoline vapor is detected at 20% of Lower explosion Levels (LEL)
Installation in as little as 15-minutes; requires no additional cabling or system modifications
Built-In "BYPASS" switch w/trigger guard in the event of loss of power or unit failure
Manufactured in Grand Rapids, Michigan


Specifications
· 5" (127mm) x 5" (127mm) x 2.5" (65mm)
· Weight – 2.2lbs (1kg)
· Nominal Current Draw: 113mA @ 9VDC
· Maximum Current Draw: 133mA @ 9 VDC
· Operating Temperature: -40ºF (-40ºC) to 158ºF (70ºC)
· Alarm Horn: 68dB, Output: 5A Max.