Physa Marine Safety Products was born after a life changing experience in the Spring of 2018. As a Marina owner on Lake Barkley in KY, I had the unfortunate experience of witnessing a near catastrophic boat fire at our refueling dock that caused a great loss of property and could have easily accelerated into the loss of life had it not been for the quick actions by our staff.
It was at that point, that I realized something needed to be done to prevent this from ever happening at our Marina again. I immediately began researching the issues and products available that could have alerted us to the presence of flammable fumes or vapor in the boater's engine bilge. What could be done moving forward to correct future similar situations? Perhaps something to compensate for human error, lack of training and complacency.
I quickly discovered that although most of the U.S. require a boater education course for safe boating operation; most training do not cover safety matters related to inboard marine engines… such as ignitable fumes, blowers, or how to properly fuel and start an inboard vessel. Also, there was nothing available to aftermarket boat owners that didn't require an expensive, time-consuming installation with additional wiring required from the engine bilge to the operator's station. Having over 25 years' experience in electrical engineering, with most of those spent around the world, being responsible for my team members and staff SAFETY has always been a priority in my life.
So, I decided at our Marina we needed a better, more reliable and reactive solution…and we built it.
Our flagship safety device, the "Gasoline Fume Detection & Engine Inhibitor Unit" (EIU), was specifically designed to mitigate boat fires by identifying unsafe conditions in the engine bilge and isolate the engine starter circuit to prevent loss of life and property.
Simply put; If our EIU detects unsafe levels of gasoline fumes in the engine bilge, it will immediately sound an alarm, AND inhibit the ignition circuit from engaging the engine starter, which keeps your boat safe even if you're not there. At a minimum, the alarm will alert others in the immediate area of a situation.
The EIU is also provided with a mechanical Bypass switch to restore the ignition circuit in the event there was a component failure. We believe if there's a chance of something failing; design for it. Installed in about 15-minutes, it is a stand-alone system that does not interfere with normal boating operations and requires no additional cabling or system modifications.
Our Gasoline Fume Detection & engine inhibitor unit was specifically designed to keep you safe and doing the thing you love…boating.
                                                                                                   Ed Galbreath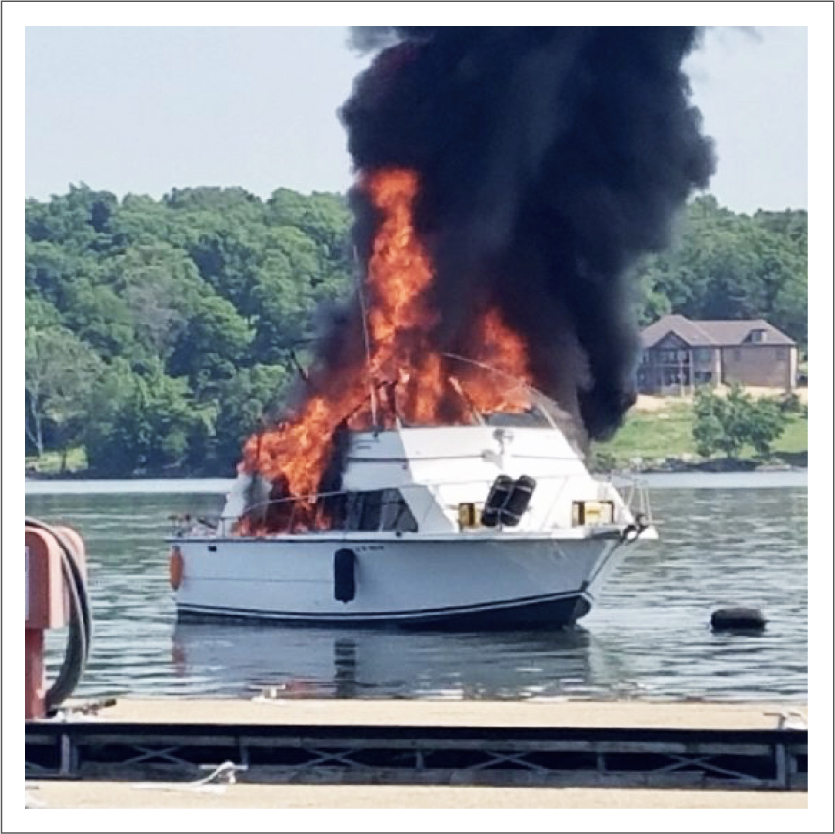 Lake Barkley Marina
   May 23 2018